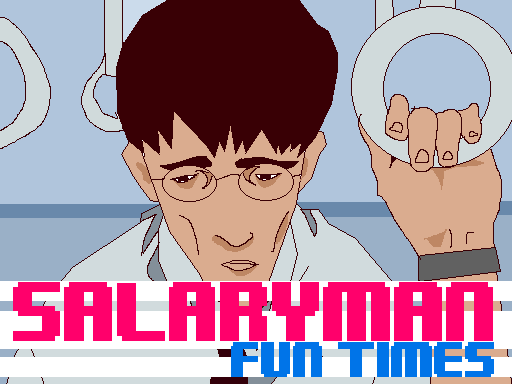 Salaryman: Fun Times
After a long day at work, you take the train home and stare at your phone.
The only game you have installed in it is this one.
Have fun.
How to play
Press any key or mouse button to move the platforms. Score as many points as you can.
Every time you press a key, a new ball will appear on screen (you can spawn up to 99 balls)
About this game
Made in a week for the 'So Bad It's Good 2021' game jam . The theme was 'one button'.

Inspired by the Pachinko machines and the attraction some japanese salaryman feel for them, I decided to give it a twist. The game is 90% luck and 10% strategy.

Sometimes, all you need is to click one button and have fun times.

Download
Download
Salaryman-FunTimes-Win-V1.0.zip
23 MB
Comments
Log in with itch.io to leave a comment.
simple but fun :]

My best score:

Post yours if you want!
(I'll add a leaderboard after the voting ends)